Changes on The Way in Food Service!
A new school year brings with it new initiatives! One of those is in food services. Most notably, we are excited to inform you of the following changes you can expect with your child's meal preparation this year:
We have full salad bar options in both buildings that started in September.

We will be reintroducing Chef's Corner this fall, allowing students to sample new food items on a monthly basis.

We are building our capacity to serve food entrees made from scratch rather than pre-packaged, processed foods. This will expose our students to home cooked food, while providing more nutritious options for the menu.

We have added a fruit-infused water station in each building.
All students have continued to eat for free, thanks to the CEP grant funding.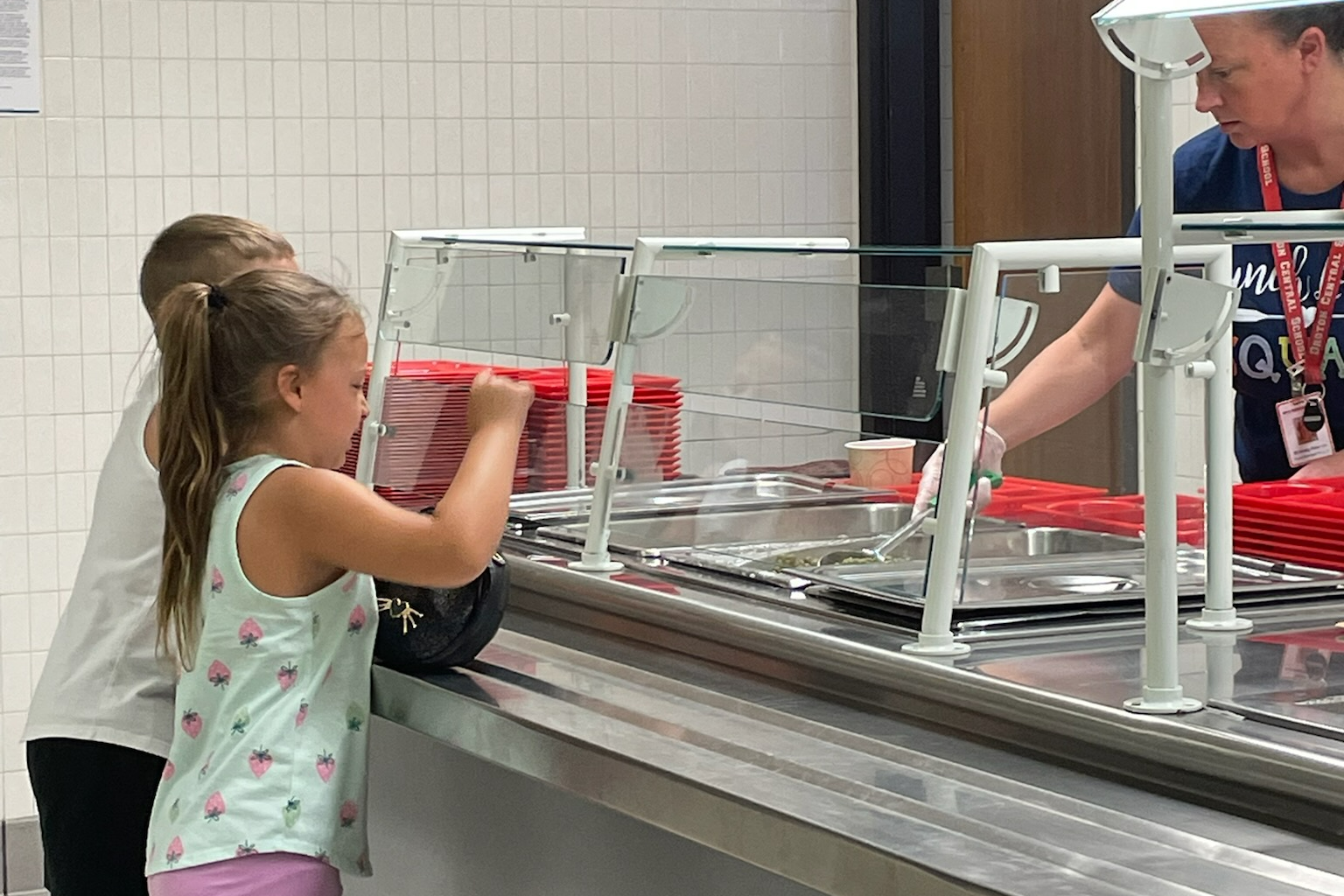 Kelley Neville's Interview about Lunch Programs and the Harvest Grant